wHAT iF?
Imagine the anarchy that would ensue if a pine tree seed decided to grow into a gerbera daisy! The sheer audacity of that seed would go unsurpassed-- think about the repercussions! Wild flower seeds would think to grow into grape tomatoes; onion seeds into sunflowers; and, picture this--a mere pansy growing into an Evergreen!
Plant pansy seeds in your garden: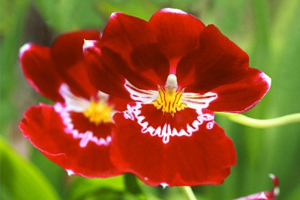 And end up with a tall Evergreen
staring down your neck!
WHAT IF?